You just never know where your next idea or photo for a post will come from. Sometimes its as simple as sitting down to Sunday dinner. That is what happened to me this weekend. We went to visit my first cousin on Sunday and I came home with enough photos and stories for at least a dozen posts. In fact, I have already put my cousin's Fire-King china in a post on Blue Monday and several shots on my photo blog.
We were sitting at the kitchen table looking at family photos and swapping stories, when the Old Salt suddenly asked me "Where is your camera" and pointed to the tree outside the window. The next two shots show the results of having a camera always nearby.
It's rare that I get a good shot of birds and I love the red of these cardinals mixed with the blooms of the Bradford Pear tree.


Later, during a stroll around the yard I took some shots of my cousin's yard art to share on future Yard Art Thursdays. I decided this next shot would be best placed here on the memes devoted to the color red.
This lovely rose was a Mother's Day gift hand made for my cousin by her son-in-law and has been blooming year round outside her kitchen window for several years now. Marge tells me she is planning to give it a fresh coat of paint as soon as the weather improves, but I kind of like it with its touch of rust.
I am linking this post to Ruby Tuesday and Rednesday.
Mary at "Work of the Poet" hosts Ruby Tuesday.
Rednesday is a Wednesday meme hosted by Sue at "It's a Very Cherry World."
Both memes are dedicated to the color red. To join the fun or just check out what Red others are excited to share visit Mary and her friends at
Ruby Tuesday
and Sue and her friends from
Rednesday
I am also linking this post to Tammy's anything goes party over at Type A.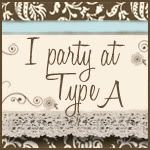 You can join Tammy and her party guest for a fun time by clicking here.