Theme Thursday's topic this week is hats. I am honored that our host selected my suggestion of "Hats" for this week's topic. Thank you all.
One of the first posts I wrote back in 2005 when I started blogging was about my dislike for baseball caps and my love of hats. Or to be more precise, my love of men wearing hats. I believe nothing is sexier than a man in a really nice hat. That post gave some history on hat etiquette, types and styles of hats and how President John Kennedy (known as hatless Jack) almost single handedly killed the hat industry in this country. You will find that post entitled "How You Wear Your Hat"
here.
Nothing has changed, I still love men in hats. And thankfully I can count on the Old Salt not to disappoint. Not sure if he does it just for me, but between a life in a uniform that required the proper topper and a bout with skin cancer he seldom leaves home without some form protection from the elements, as seen in the first photo. Then every once in a while he will use one just to act silly or entertain the children, as in this shot where he borrowed my older nieces hat and proceeded to do a crazy dance down the sidewalk at Silver Dollar City with one of her two younger sisters on each arm.
As for myself, I don't believe I have a face that is enhanced by a hat. My profile is flat and my face too round. But, if I'm not careful someone will manage to capture of photo of me in a hat.
My dear mother was raised to be a genteel southern lady, so she is rarely seen without a hat of some type.
I have been trying to sort all my digital photos, and my hat file currently has almost two hundred pictures. Pictures of every conceivable hat. Hats made from everything from paper to concrete. I have everything from ski masks to top-hats with glitter, snowmen to bald men cooling in the river, safety gear from bicycle helmets to hard hats for rock climbers. Hats worn by everyone from FDR to the Archbishop, including a ventriloquist dummy and a topiary bear.
There are pictures of hats worn upside down, inside out, sideways and backwards.
I have even managed to get a few shots of a family member's closet full of hats.
Being from a large family, there is an endless number of games and parties that seem to require some form of silly headgear. Plus countless photos, of adorable children wearing hats.
As I said earlier, I dislike baseball caps. I accept that they will always be worn by sports teams, and I will forgive the cute kids who are only obeying their parents. I would certainly be upset if the cooks at our favorite breakfast restaurant forgot to wear theirs. I will even think kindly of those showing off their brand new vacation souvenir. Even the man that carries the cross on highway 44 will get a thumbs up from me. But, I may not be so charitable to those men that leave their hats on in church, restaurants and theaters.
Finally, I will leave you with just two more: One of a dear friend that would love to toss all her hats that cover what chemo has taken away. And one of a group of guys that have it all together in the hat department. Yep this is one sexy group of men and a prime example of why I love to see a man wearing a great hat.
If after this expose on hats you can stand to read the poetry and other fun stuff pertaining to hats, or want to join the fun with your own post on hats visit
Theme Thursday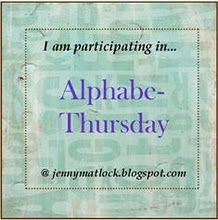 I am also adding this post to Alphabe Thursday which just happens to be featuring the letter "H" this week. You can visit all the other participants by joining the hostess Jenny and her friends by clicking
here.
I also want to thank Jackie at the blog "The Way of the Upright is the Highway." for leading me to this new meme. I'm sure this will not be my last entry.